West Indies Cricket Tickets
Home to perhaps the greatest cricket team ever assembled and some of the most exciting talents to ever play the game, cricket is the sport that brings the islands of the West Indies together. Be it the great George Headley, the stoic Clive Lloyd captaining the "Four Horsemen of the Apocalypse", Michael Holding, Andy Roberts, Joel Garner, Colin Croft or the modern day genius that is Brian Lara, cricket will always be synonymous with the Caribbean. Become the envy of fans of this legendary cricketing nation everywhere, buy your West Indies cricket tickets here!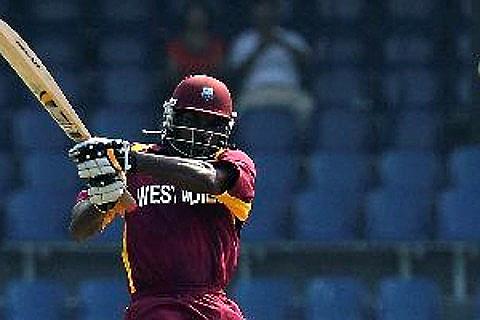 West Indies Cricket
Für West Indies Cricket EventAlarm eintragen
Tragen Sie sich hier ein, um Informationen zu Terminen, zum Vorverkauf und Veranstaltungsort zu erhalten. Erfahren Sie als erstes wenn Tickets für West Indies Cricket erhältlich sind.
Ihre E-Mail-Adresse ist fehlerhaft
Wissen Sie von einem West Indies Cricket Termin?
Klicken Sie hier und erzählen Sie uns davon!
West Indies Cricket Tickets
Kaufen oder verkaufen Sie Ihre West Indies Cricket Tickets bei viagogo. Sie können sich auch für unseren EventAlarm anmelden, um mit den neuesten Informationen rund um Tickets für West Indies Cricket Spiele versorgt zu werden.. Wenn Sie Fragen zu viagogo haben, besuchen Sie unsere Häufig gestellte Fragen-Seite. Sollten Sie Hilfe beim Kauf Ihrer West Indies Cricket Tickets benötigen, können Sie unsere Bestell-Hotline unter +49 089 6667 9164 anrufen.
viagogo ist Ihre Online-Ticketbörse für Konzerttickets, Sporttickets und Kunst- & Theatertickets.
Ticket Alert
Melden Sie sich hier für Angebote und Neuigkeiten zu West Indies Cricket an
Ihre E-Mail-Adresse ist fehlerhaft