Lord of the Dance Tickets
Michael Flatley lässt die Hacken wieder klacken! In seiner Paraderolle als Lord of the Dance kehrt der absolute Superstar des irischen Stepptanzes auf die Bühne zurück. Seit zwölf Jahren begeistert Lord of the Dance die Menschen in aller Welt. Rund um den Globus geht der Siegeszug der spektakulären Stepp-Show. Sensationelle 3,5 Millionen Zuschauer allein im deutschsprachigen Raum, über 76 Millionen international, machen Lord of the Dance konkurrenzlos zum populärsten Showereignis der Gegenwart. Fast 800 Aufführungen nur in Deutschland, Österreich und der Schweiz demonstrieren den einzigartigen Erfolg der irischen Stepp-Revolutionäre. Dennoch kennt der Enthusiasmus des Publikums keine Grenzen. Ende 2010 wird Lord of the Dance in ausgewählten Arenen Deutschlands, Österreichs und der Schweiz gastieren. Vom 20. November bis 7. Dezember sind Mannheim, Zürich, München, Wien, Oberhausen, Köln, Hamburg, Stuttgart, Frankfurt, Berlin und Leipzig die Tour-Stationen. Erleben Sie diese fantastische Show und sichern Sie sich gleich Ihre Lord of the Dance Tickets hier bei viagogo.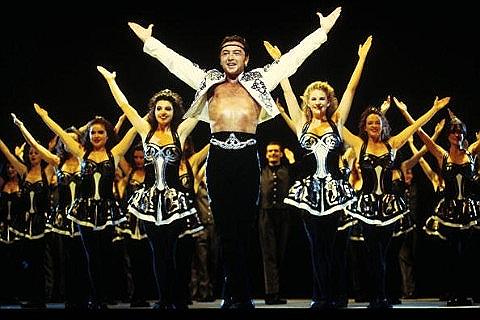 Lord of the Dance
Die Ticketbörse
Garantiert

Alle Tickets werden von der viagogo-Garantie abgedeckt

Ihr Geld ist sicher

Wir bezahlen den Verkäufer nicht bevor Sie an der Veranstaltung teilgenommen haben

Sichere Lieferung

Lieferung per E-Ticket oder Kurier
Wir sind offizieller Partner
Lord of the Dance Tickets
Kaufen oder verkaufen Sie Ihre Lord of the Dance Karten bei viagogo. Sie können sich auch für unseren Newsletter anmelden, um über den aktuellen Lord of the Dance-Spielpan und Veranstaltungen in Ihrer Nähe informiert zu werden. Wenn Sie Fragen zu viagogo haben, besuchen Sie unsere Häufig gestellte Fragen-Seite. Sollten Sie Hilfe beim Kauf Ihrer Lord of the Dance Tickets benötigen, können Sie unsere Bestell-Hotline unter +49 089 6667 9164 anrufen.
viagogo ist Ihre Online-Ticketbörse für Konzerttickets, Sporttickets und Kunst- & Theatertickets.
Ticket Alert
Melden Sie sich hier für Angebote und Neuigkeiten zu Lord of the Dance an
Ihre E-Mail-Adresse ist fehlerhaft